Infosys Mysore Multiplex is an In-house movie theater built inside Infosys Mysore Campus. This Multiplex has a unique dome shape. This is located near the center of the Infosys Mysore Campus.
Infosys Mysore Multiplex is mostly known for screening new movies every weekend. You can watch all the latest movie releases without going outside the campus.
this multiplex has a master quality projection and sound system. I have watched "Ms. Dhoni" movie here and the picture and sound quality was mind-blowing.
Considering the price that you will be paying and the picture and sound quality you will get has no match. So lets get started and see all about this Infosys Multiplex in detail.
Context:
What is Infosys Mysore Multiplex
Seating Capacity
Movie Timing
Location of Multiplex
Food facilities nearby
Ticket Prices
Images of Inf Mysore Multiplex
FAQ's about Infy Mysore Campus Multiplex/Theater
1) Why This Multiplex?
Infosys Multiplex is located at the center of Infosys Mysore Campus. Nearby areas include the RCC building and Software development block. Near to this multiplex, there is a food court called Multiplex food court. I will talk in detail about this food court.
2) Seating Capacity of Infosys Mysore Multiplex
There is approximately 1491 seats available in this Multiplex. The whole multiplex is divided into three sections
Main auditorium
Two smaller multiplex theaters
The main auditorium has a total of 1056 seats available. It has the largest capacity. The other two theaters are having a seating capacity of 145 each.
Know more about this multiplex and campus inaugurated by Smt. Sonia Gandhi
3)Timing of Infosys Mysore Campus Multiplex
For movie shows, the multiplex is operational on Weekends. Multiplex hosts two shows per day on weekends.
The first show is from 10.30 -1 PM and the second show is from 2-5.30Pm
There are almost 8k trainees at any given time in DC. Imagine if everyone wants to see the first-day first show. You have to come early to form a queue else you might miss the show.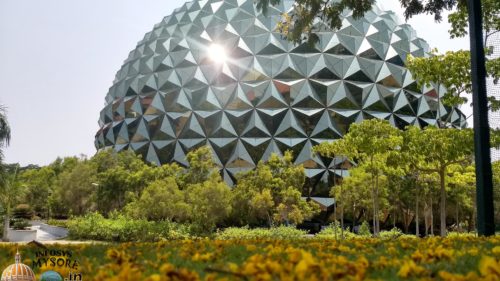 4) Ticket Prices of movies shows in Infosys Mysore Multiplex
Its been rumored that watching movies in Infosys Mysore multiplex is expensive, or some say its totally free. But the reality is in between.
First will need a pass to watch movies. For this pass have to pay the fees. Fees will be deducted from your salary. You have to opt-in for the pass.
Earlier this fee was 50rs per month. But now it has been increased to 150rs per month.
This is still very low. You can enjoy all the latest movies without traveling outside the campus at a very low cost.
Generally watching a movie in a normal multiplex is as expensive as 150rs per show. But in Infosys Mysore Multiplex you can watch total 10+ shows a month for 150 rupees.
Additionally, you will be getting awesome picture quality and immersive sound experience in this Multiplex.
5) Food facilities near Multiplex
6) Images of Infosys Mysuru Campus Multiplex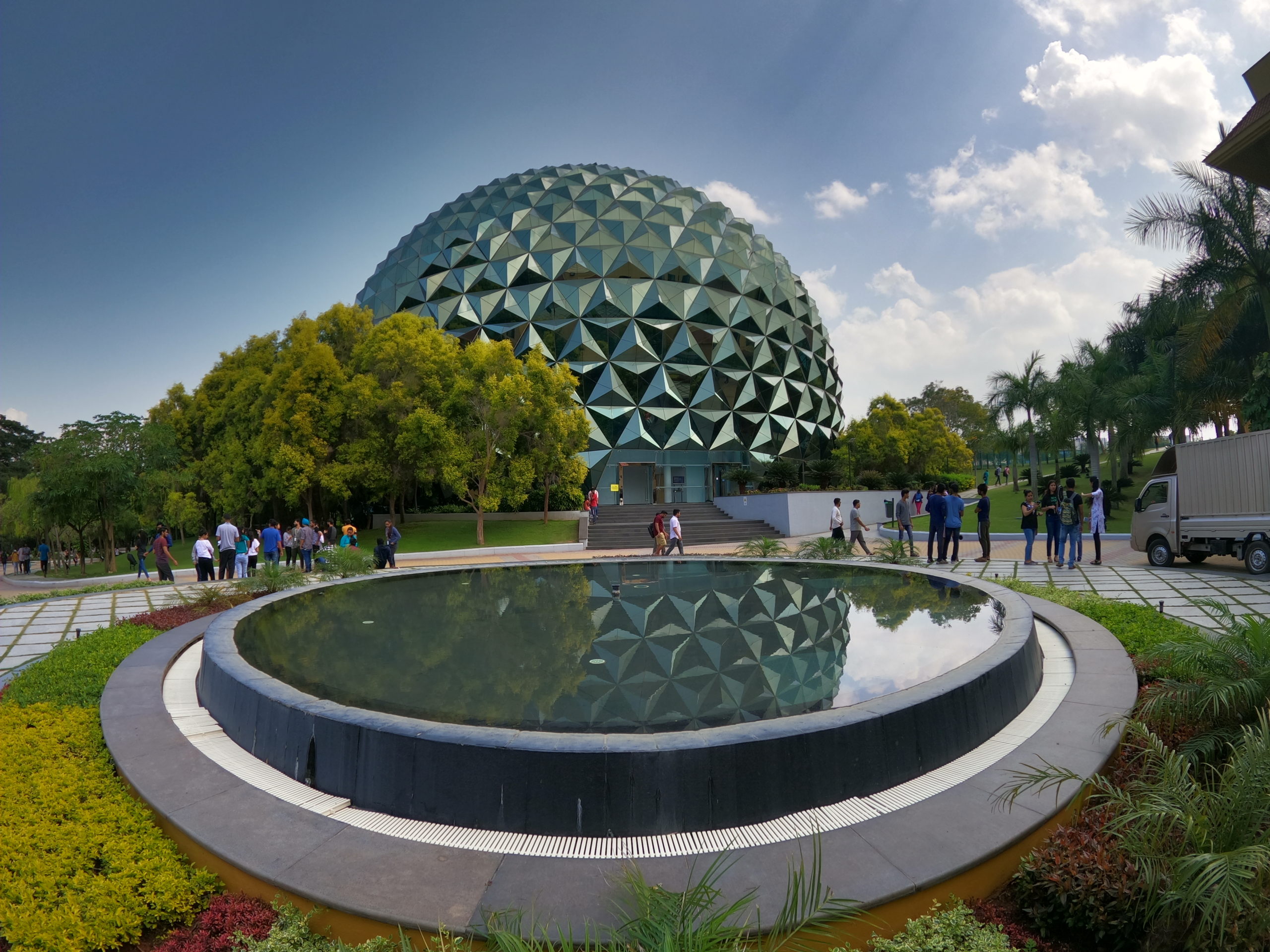 7) FAQ's on Infosys MysoreDC Campus Multiplex.
Is this Multiplex built like a normal movie theater?

This is the theater cum auditorium.

Why this Multiplex is dome-shaped?
Can I click photos inside this movie theater cum Multiplex
Apart from movies is this multiplex also used for other purposes?

This multiplex is used for Company level presentations and to arrange ceremonies.

I heard that there is an in-house multiplex is in the auditorium.

Yes, its the same and vice versa.

Will I get snacks during the interval?
Who can watch movies inside Infy Mysore Campus Multiplex

Trainees and permanent employees

Can in bring Parents inside Multiplex of Infoy Mysore

No, this is solely for trainees as per my best knowledge.